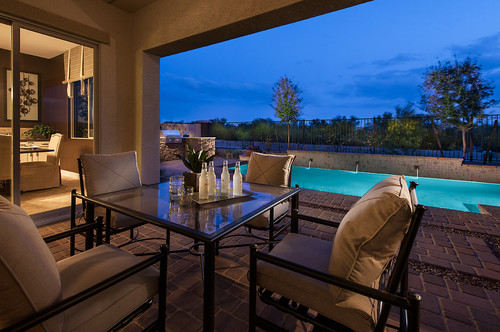 Making the Most of the Great Outdoors
Posted 04/29/2013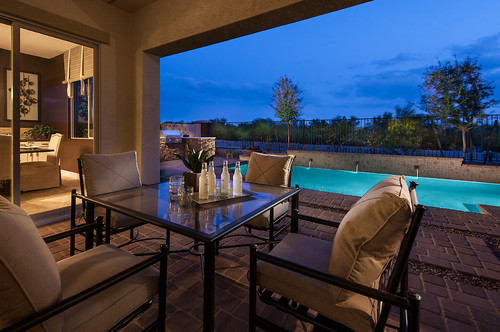 Arizona residents rejoice! We have finally found ourselves in that sweet spot for spring weather. Since we all know it won't last long, now is the time to enjoy the great outdoors and there is no better place to start than your own backyard! Converting your patio and backyard to a livable extension of your home is as simple as firing up the grill, bringing the comforts of the indoors, out and having some fun with family and friends.
We rounded up a few tips that will make your patio the most livable on the block:
Great Grilling
Creating a dinner on the grill is a summer staple, but memorable dishes can go beyond the standard steak and burgers. First off, be sure to use hardwood logs in your gas or charcoal grill to add a smoky flavor to whatever you cook. Bring some flavor to your dishes by using different rubs and glazes for a fruity twist or spicy kick. On our menu tonight: maple bourbon glazed grilled salmon with a feta and mint spring salad made with grilled veggies.
Casual Contests
After a delicious dinner, continue the fun outdoors with a great game or two. Bring some board games out to the patio, or work off dinner with an active game like the Balloon Stomp, where the object of the game is to stomp everyone's balloons without yours bursting. Whatever your activity of choice, great weather and family fun is always a winning combination.
Alfresco Accouterments
Make your outdoor space as comfortable as possible with furniture that can withstand the elements while simultaneously being super stylish. Cedar loveseats can look like an indoor couch if dressed up with some pillows. Other materials to look for in resilient furniture include aluminum, steel and wrought iron, wicker and of course, wood. If you have durable indoor furniture, don't be afraid to bring items outside. It will be the perfect way to have your décor flow from all parts of the house. Not sure how to decorate? Check out our Houzz site for style tips that will fit any aesthetic.
You can also always visit a Design Studio for more inspiration for all rooms of your home.